IP Based Fire Alarm System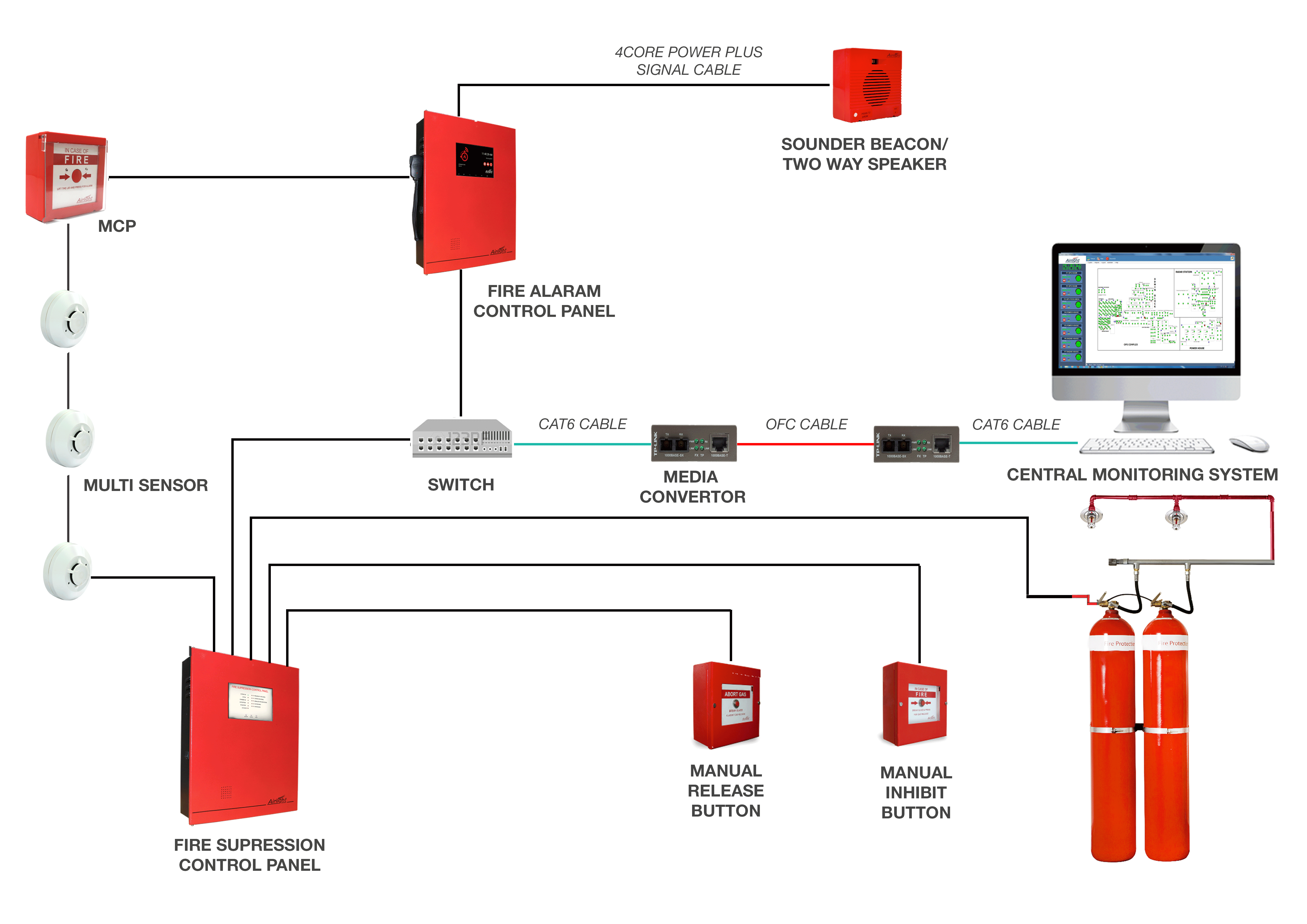 IP based solution from Airlight enables the user to monitor the functions fire alarm system, from a remote location. LAN cables are used to network Fire Alarm Control Panel to Repeater panel or Central Monitoring System (CMS) with installed graphic software.
IP hooters/sounders from Airlight has provision to connect with control panel at remote location using LAN. It also acts as an interface unit for the nearby wireless detector/ MCP to enable communication with the control panel.