fire and life safety/ escape lighting and exit signage as per NBc 2016
Adequate Escape lighting and signage shall be provided to ensure all the occupants shall be able to leave the building safely in the event of fire.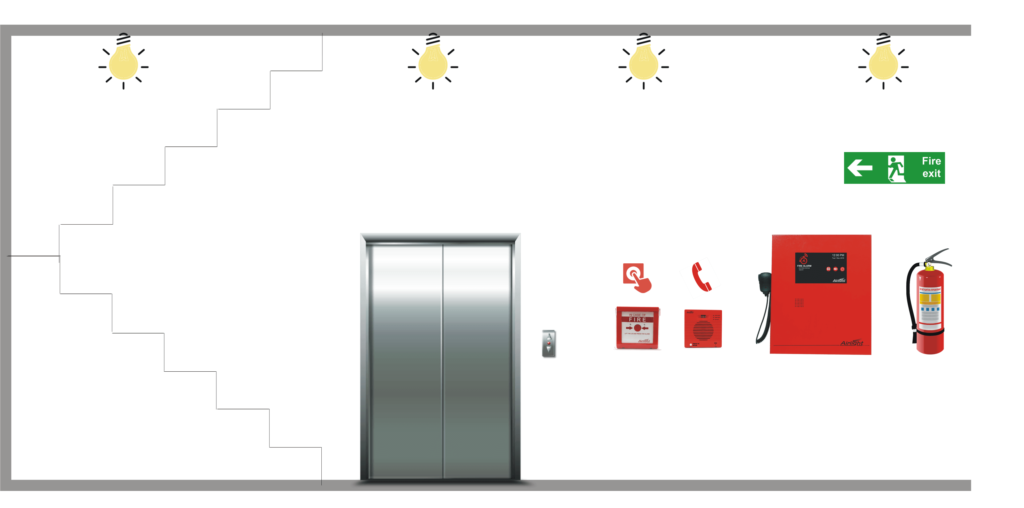 Lighting shall be provided for Talkback units, Manual call points, Fire panels and Fire fighting equipments fitted at the escape routes. Visible Exit signage with arrow guiding to the escape routes should be included in the solution.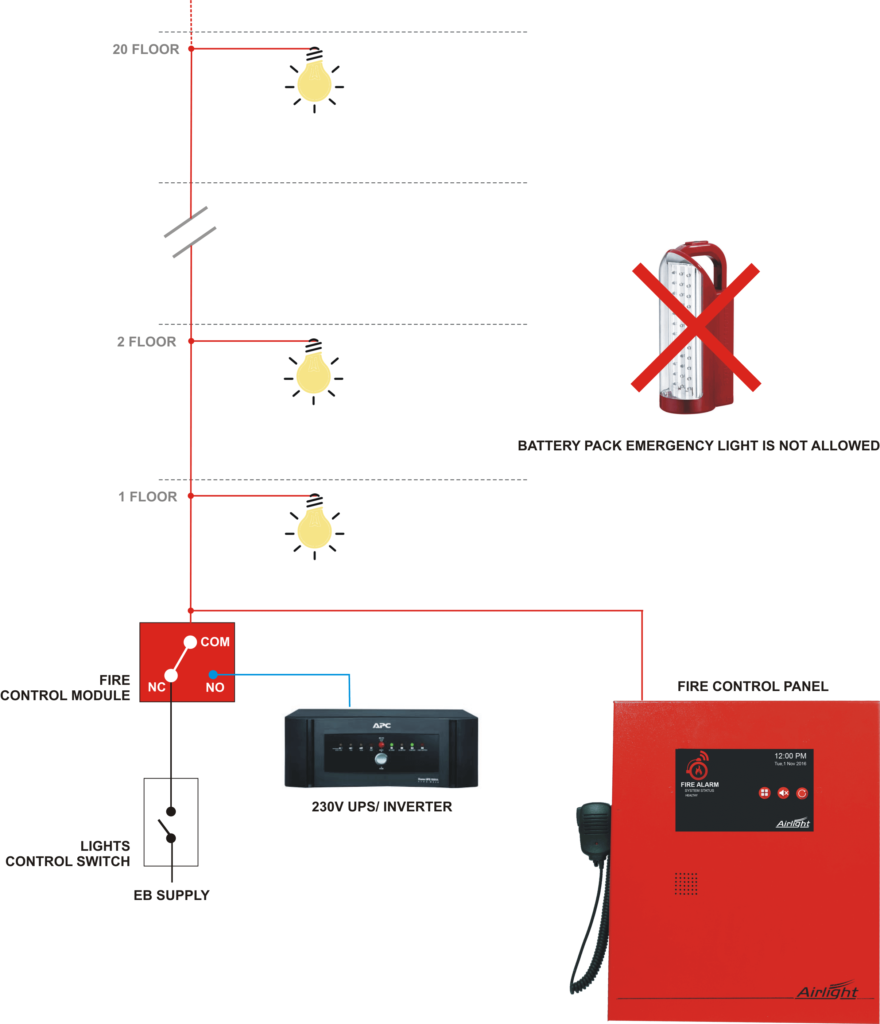 Staircase and corridor lighting control should be at ground floor. Lights can be switched ON/OFF with EB supply.
In case of fire, control will automatically change the EB supply to uninterrupted (UPS) supply to power the lights, even  while the light  switch is in OFF condition.
The power backup for emergency lighting should be for minimum of 90 minutes.
Emergency lighting should come into operation within 5 seconds from the event of fire/power failure.