Hybrid Fire Alarm Solution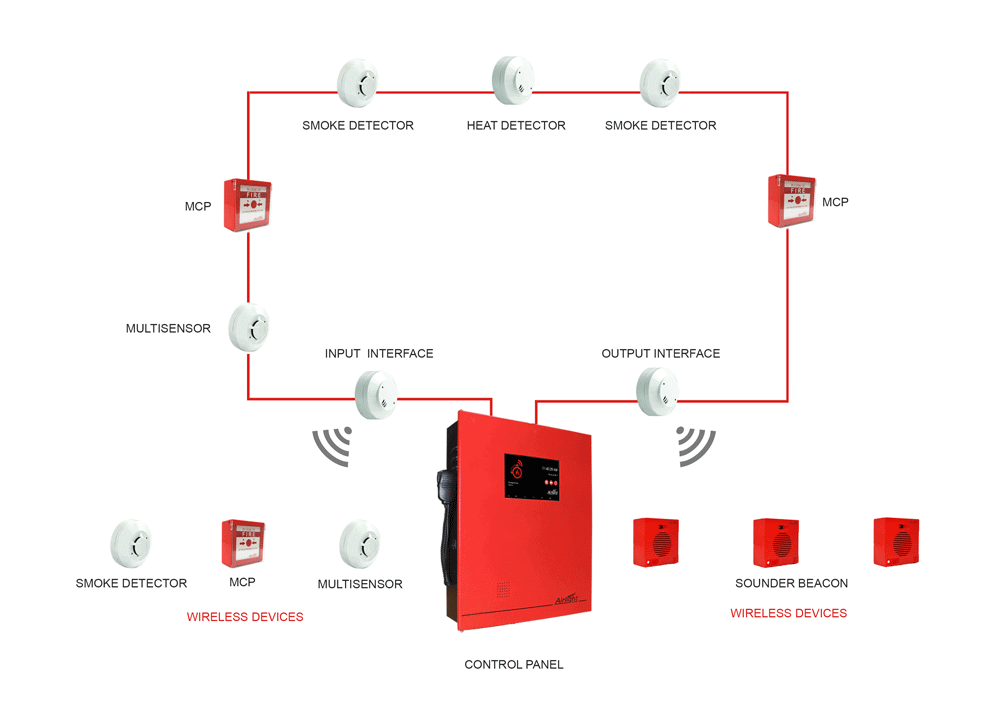 Installation and system design of a fully fledged Wireless system is usually complicated and requires high expertise. A fully fledged Wireless system can also be difficult to maintain and service on a long term basis. Hybrid system solutions from Airlight allows interfacing of wireless devices with a stable wired system.
A complete wired addressable system can be installed at the facility. Wireless devices can be installed only at places that do not have scope for wiring. The Wireless devices can communicate with the existing wired network and work as one complete system. The wireless devices can be monitored from the Addressable control panel.